Double Helix/ Earthquake Ring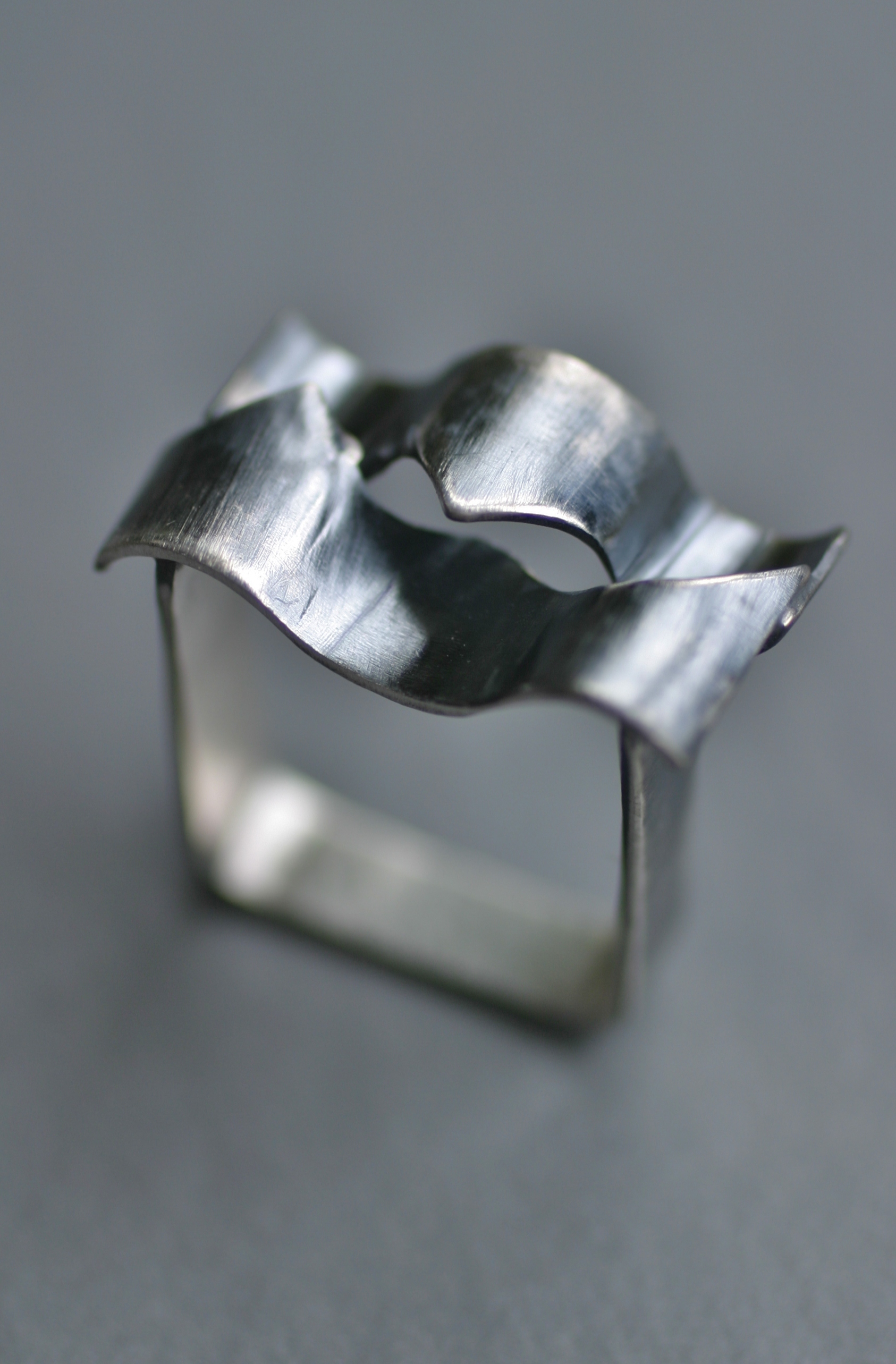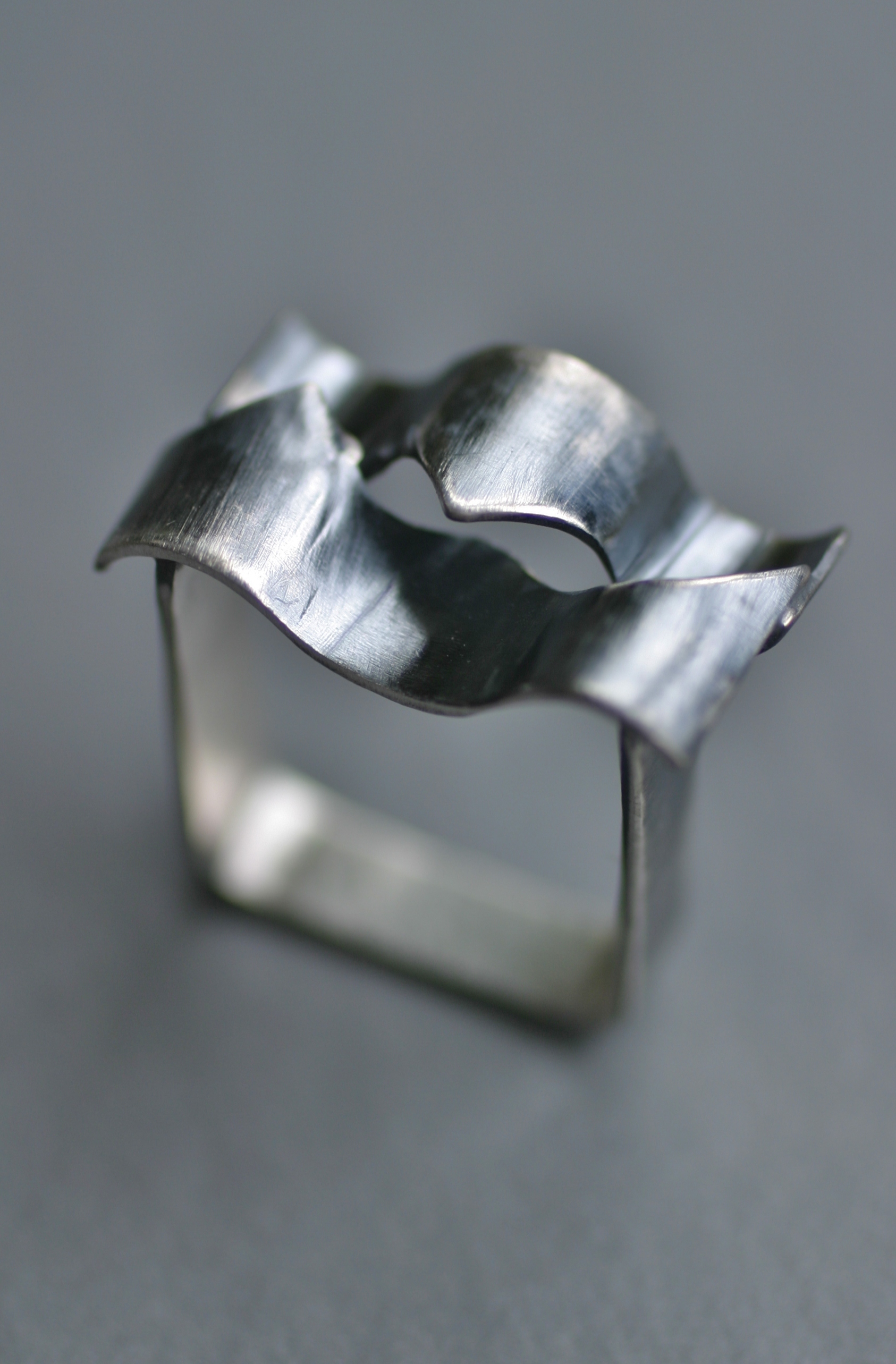 Double Helix/ Earthquake Ring
There is the choice of oxidized (black), half and half or all silver. All have a satin finish.
Please specify size as well.
Inspiration: This came from my ponderings while traveling. In particular, it was inspired by Mozambique and southern Italy. Two very different places, yes, but both going through hard economic times as well as physical changes. Both areas I stayed in have had earthquakes that have shaped and continue to shape the land and both are experiencing difficulties. I wanted to capture this disruption, these tears that have literally ripped apart houses while also capturing the sentiment that one does not choose where one is born or to whom nor can you control the uncontrollable.
And so this ring took shape. On the side it has a house appearance, with the square band and also reveals a double helix, while the top reveals the mountainous curves and the land splitting.
As well as a meaningful piece, it is a comfortable and unique ring.