DEBUT Katakana Calligraphy Necklace- 10K Gold and Sterling Silver with Freshwater Pearl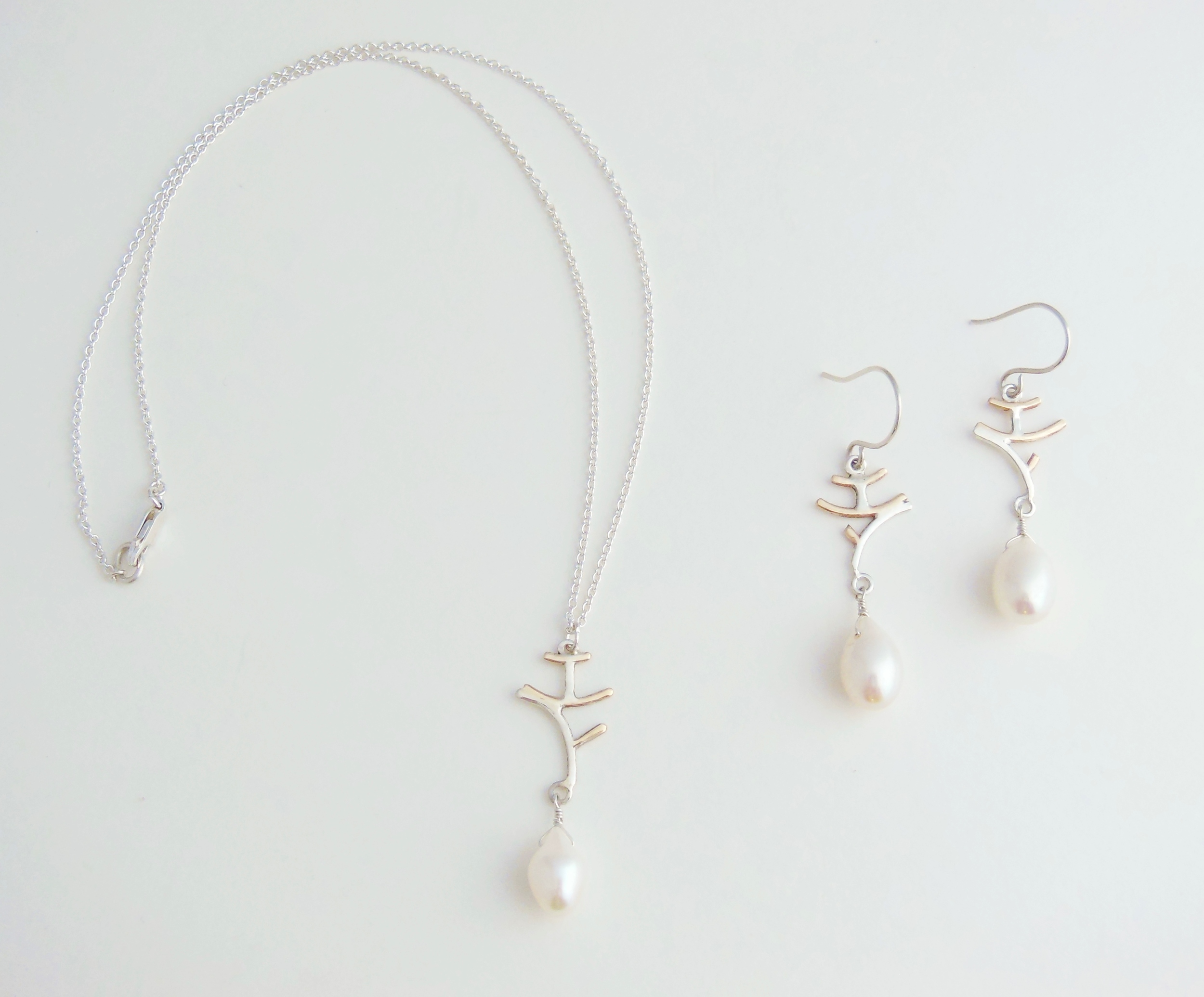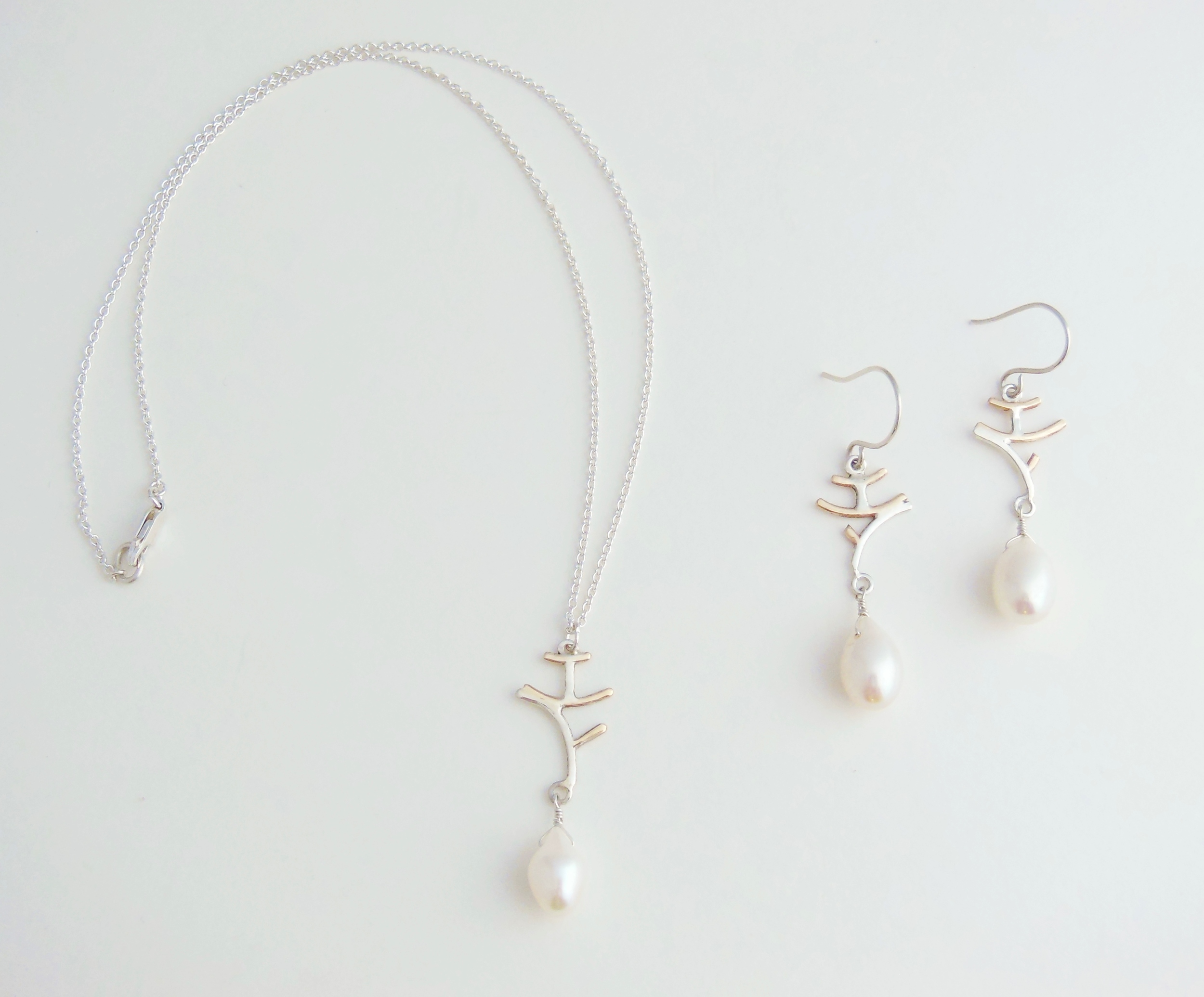 DEBUT Katakana Calligraphy Necklace- 10K Gold and Sterling Silver with Freshwater Pearl
Most people draw 2-D on paper, I've always drawn with wire. This December my metal "drawing" led to this. Now looking at it, I understand where it evolved from. Many years ago I started learning the Japanese Alphabet (with a friend during Statistics AP my senior year of High School- I know, I'm a nerd) and see that Katakana must have influenced me- isn't it amazing what our brain remembers?! This with a more feminine calligraphy/ nature twist created the Katakana Calligraphy Collection.
Handcrafted in Recycled 10K Yellow Gold and Recycled Sterling Silver with Freshwater Pearls
Pendant approx. 1.5 by 0.5 inches. Necklace Length 17 inches. Add note for 16 or 18.