Cambodian Blue Zircon Ring, Minimalist Ring, Emerald Cut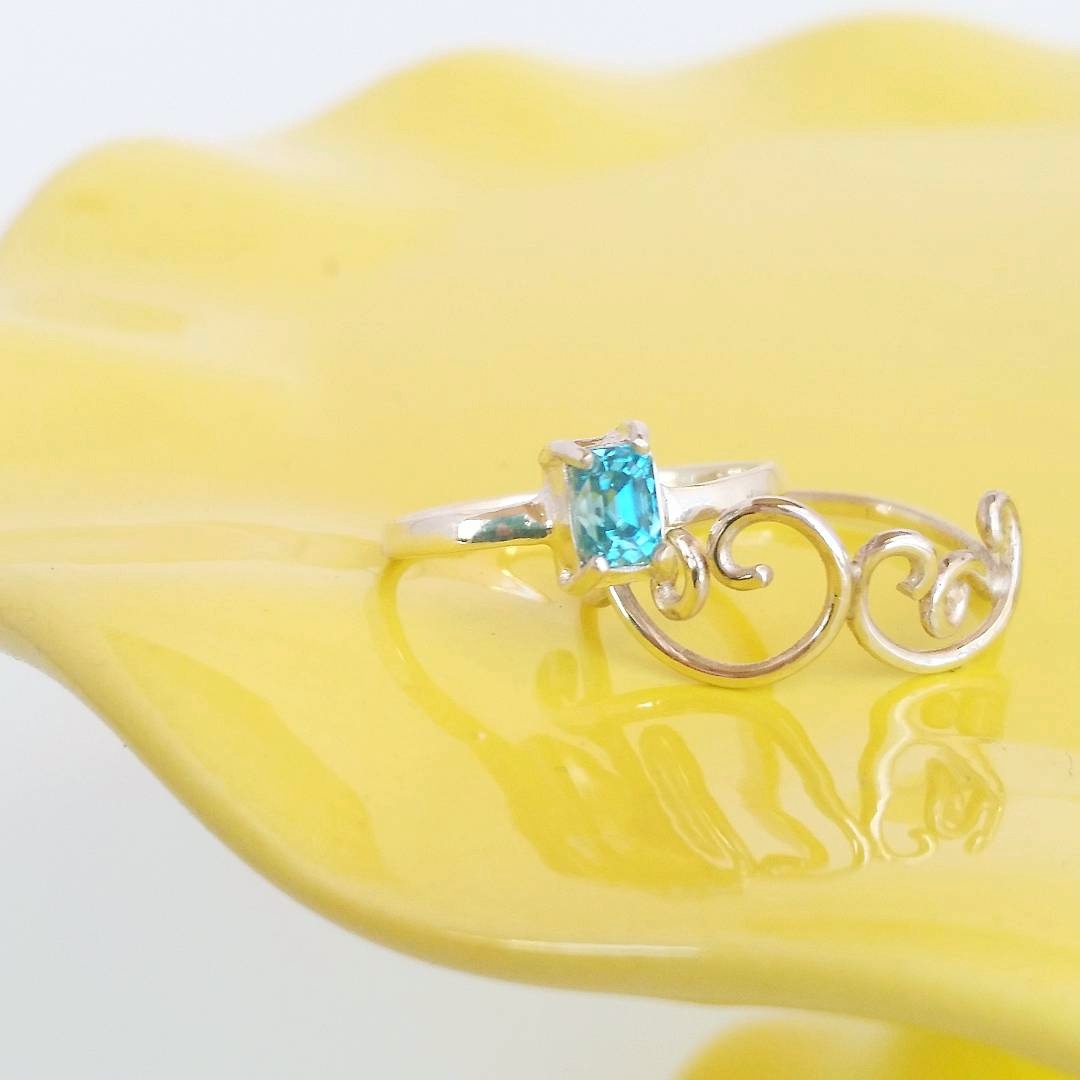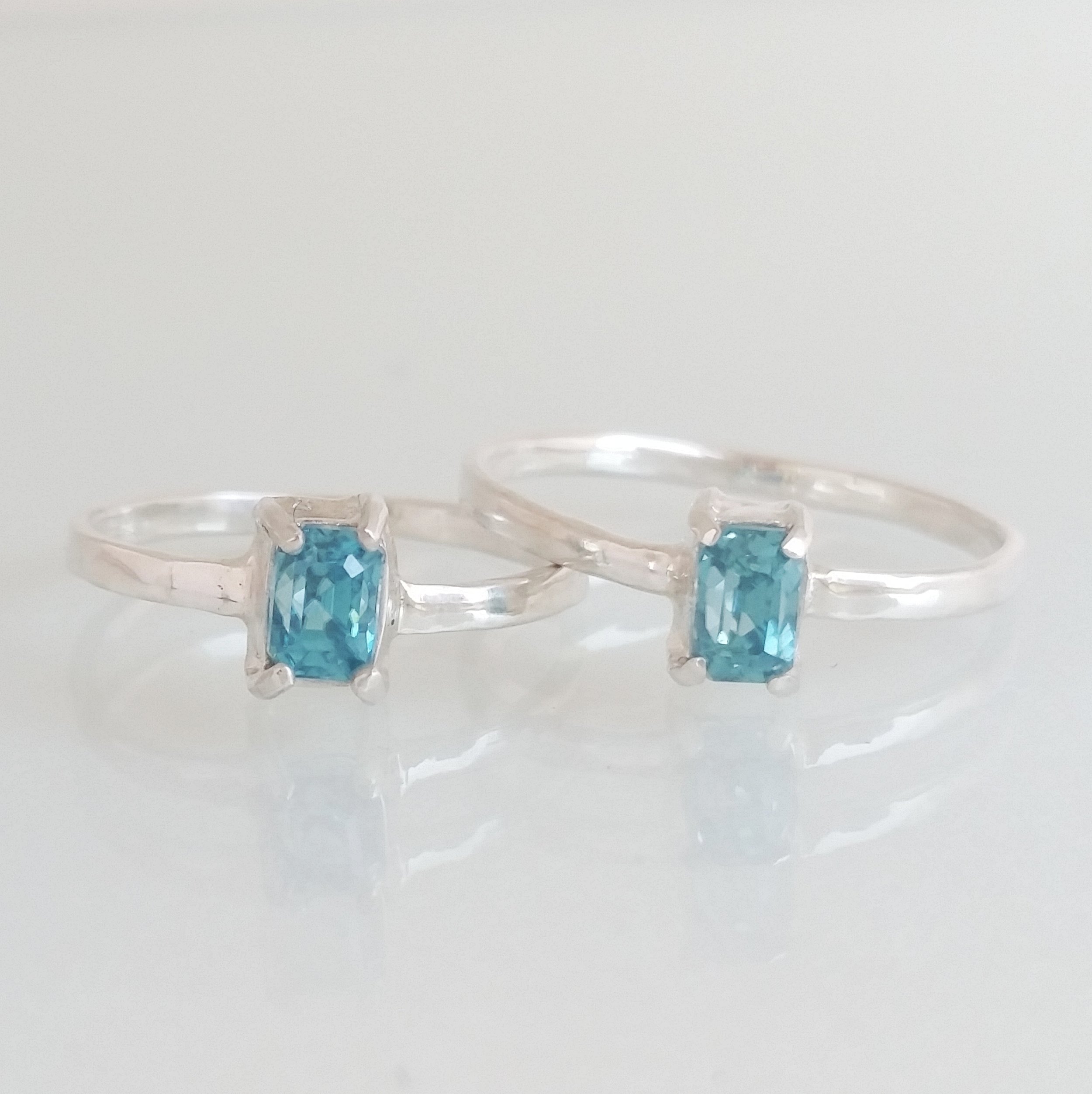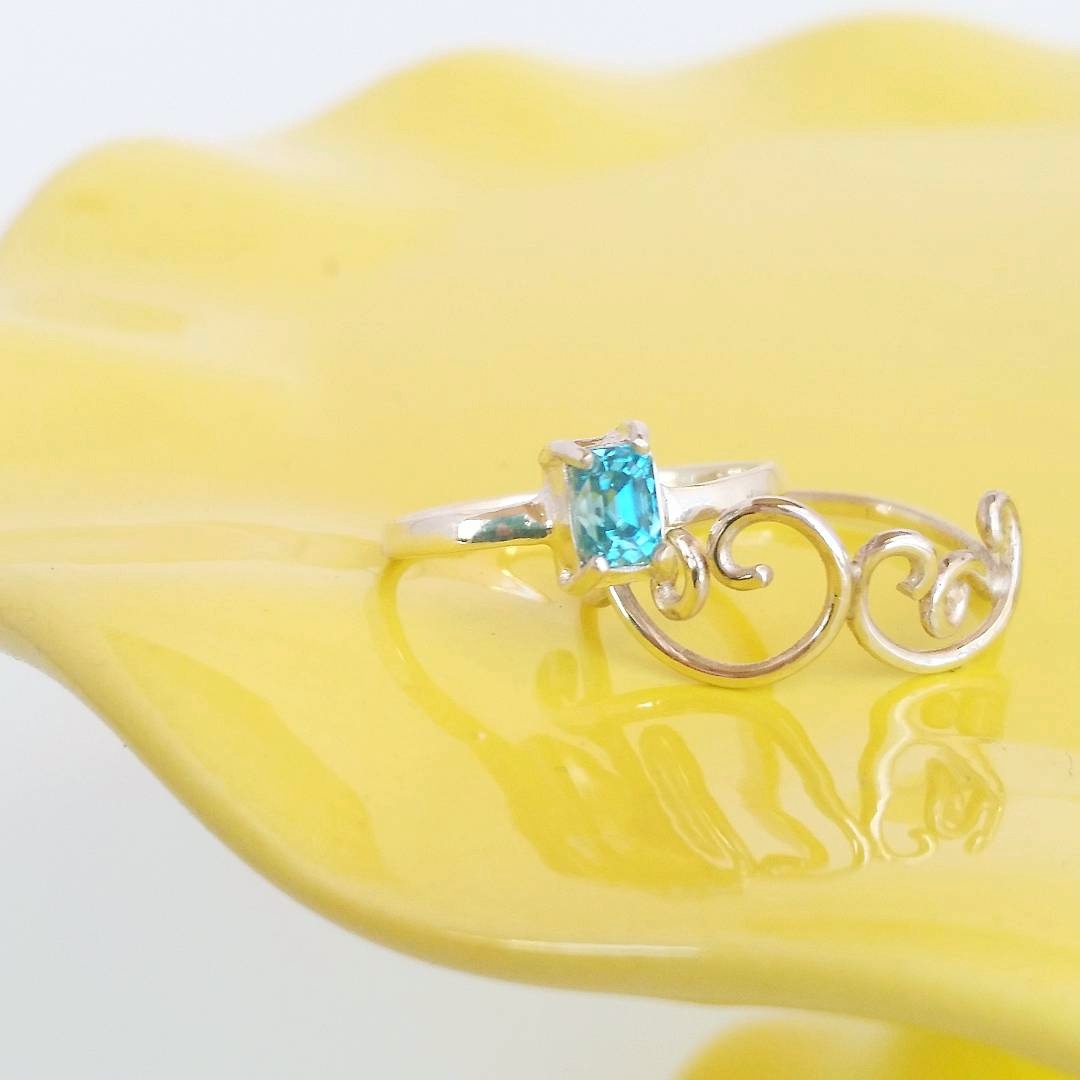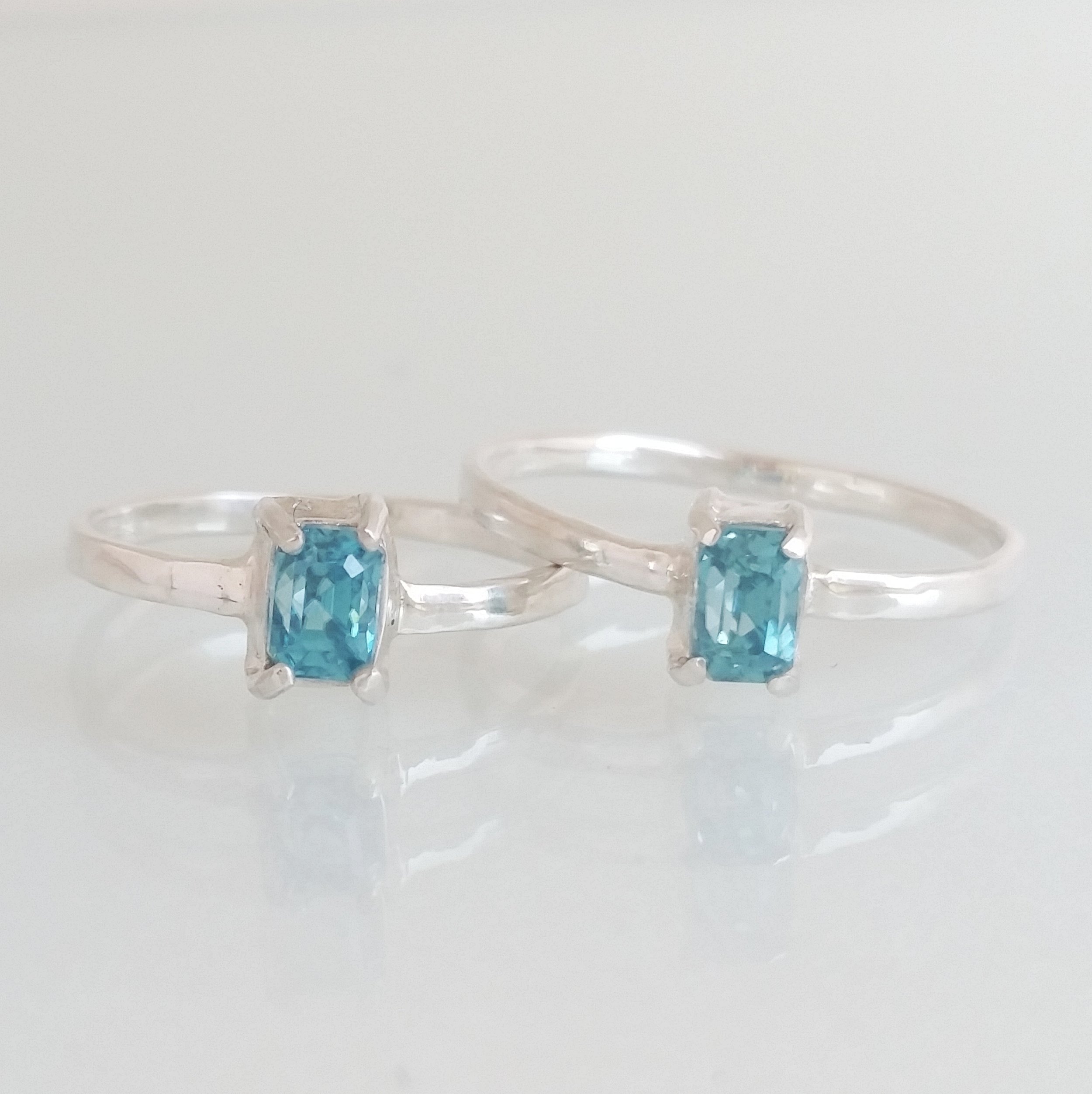 Cambodian Blue Zircon Ring, Minimalist Ring, Emerald Cut
She glows in the Sun... a vibrant, yet neutral blue that is a bit of a sun worshipper.
Hand Selected Blue Zircon Directly from Cambodia, where it is Mined and Cut. Considered a medium to light blue. Cambodia is where the highest quality Zircon is found in the World. We purchased it from Lao in Phnom Pehn on our first sourcing trip, her brother cuts the gems and her family mines them.
Also where the rarest, deepest saturated blues are... but you'll need to contact me directly if you're interested in those. They are all one of a kind and available for customs and one of a kind pieces only.
Up to 0.7 carats, contact for larger. *Very limited* but up to 1.2 carats are available at the moment in this cut.
Handcrafted not cast (including the setting) in FAIRMINED Sterling Silver.
14K Fairmined Yellow or Recycled Rose Gold Available for $450.
*Made to Order* Allow 4 to 6 weeks before Shipping